Privacy Policy
Information we process because we have a contractual obligation with you
Information we process with your consent
Information we process for the purposes of legitimate interests
Information we process because we have a legal obligation
Information provided on the understanding that it will be shared with a third party
Complaints regarding content on our website
Sending a message to us
Complaints
Information we obtain from third parties
Data is processed within the European Union
Access to your personal information
Removal of your information
Verification of your information
Use of site by children
Encryption of data sent between us
How you can complain
Retention period for personal data
Compliance with the law
Review of this privacy policy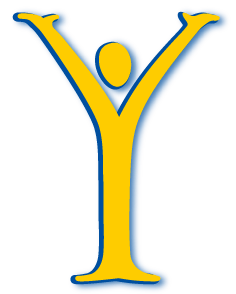 Terms & Conditions Summary
On this website, information is only collected from you when you fill a form, leave a comment, or subscribe to a newsletter. Information collected is then used to answer your queries and/or improve our customer service.
Cookies
This site uses cookies—small text files placed on your machine to help the site provide a better user experience. In general, cookies are used to retain user preferences, store information for things like shopping baskets, and provide anonymised tracking data to third party applications like analytics providers. As a rule, cookies will make your browsing experience better. However, you may prefer to disable cookies on this site and on others. More detailed information about how we use cookies is available on our Cookie Policy page.
Third Parties
We may transfer your information to trusted third parties solely for the provision of services for you or to respond to your queries.
We do not, and shall not, include or offer third party products or services on our website. Our site shall never sell your information to others for advertising or other purposes.
Embedded content from other websites
Articles on this site may include embedded content (e.g. videos, images, articles, etc.) Embedded content from other websites behaves in the exact same way as if the visitor has visited the other website.
These websites may collect data about you, use cookies, embed additional third-party tracking, and monitor your interaction with that embedded content, including tracking your interaction with the embedded content if you have an account and are logged in to that website.
Age Restrictions

We do not market or provide service to children under 18.
For further information regarding this website, please contact the site administrator: admin@clarephysio.ie
Whilst we do our utmost to keep this website accurate and timely, errors and omissions are possible. In the event of such errors, the information provided by our staff in written or verbal communication shall be considered the correct version and will supersede any and all data contained herein.
Information and guidance provided on this website is given in good faith. However, we accept no responsibility for inaccuracies, errors or misprints.
The information and privacy policy contained on this page was last updated on December 12, 2020.
Who we are
This section describes the privacy policies of Clare Physiotherapy. The terms Clare Physio, the Clinic, CP, our, or us refers to Clare Physiotherapy & Sports Injury Clinic Ltd., registered in Ireland as company number 333146, with our registered office at Cahercalla Road, Ennis, Co. Clare, V95 DF78.
Overview
This page shall inform you of the policy we follow regarding all information we record about you. It sets out the conditions under which we may process any information that we collect from you, or that you provide to us.
It covers information that could identify you (personal information) and information that could not. In the context of the law and this notice, process means collect, store, transfer, use or otherwise act on information.
If there are one or more points below with which you are not happy, your only recourse is to cease using our our website and leave immediately.
We take confidentiality and the protection of your privacy seriously. We understand that all visitors to our website are entitled to know that their personal data will not be used for any purpose unintended by them, and will not accidentally fall into the hands of a third party.
We undertake to preserve the confidentiality of all information you provide to us, and hope that you reciprocate.
Our policy complies with the Data Protection Act 2018 (Act) accordingly incorporating the EU General Data Protection Regulation (GDPR).
The law requires us to tell you about your rights, and our obligations to you, with regard to the processing and control of your personal data. To do this, we request that you read the information provided at www.knowyourprivacyrights.org
Except as set out below, we do not share, sell, or disclose to a third party, any information collected through our website.
How we process your information
We are required by law to determine under which of six defined bases we process different categories of your personal information, and to notify you of the basis for each category.
If a basis on which we process your personal information is no longer relevant then we shall immediately stop processing your data.
If the basis changes then—if required by law—we shall notify you of the change and of any new basis under which we have determined that we can continue to process your information.


Specific uses of information you provide to us
Disclosure and sharing of your information
Information we obtain from third parties


Although we do not disclose your personal information to any third party (except as set out on this page), we sometimes receive data that is indirectly made up from your personal information from third parties whose services we use.

No such information is personally identifiable to you.
Access to your own information
Access to your personal information


If and when commenting is enabled on this site, you may review or update personally identifiable information that we hold about you, by signing in to your account on our website at any time.

To obtain a copy of any information pertaining to your activities on the website that is not provided on our website you may send us a request at gdpr@clarephysio.ie.

After receiving your request, we will tell you when we expect to provide you with the information, and whether we require any fee for providing it to you.

Removal of your information


If and when commenting is enabled on this site, if you wish us to remove personally identifiable information from our website, you may contact us at gdpr@clarephysio.ie. This may limit the service we can provide to you.

Verification of your information

If and when commenting is enabled on this site, when we receive any request to access, edit or delete personally identifiable information we shall first take reasonable steps to verify your identity before granting you access or otherwise taking any action. This is important to safeguard your information.