Learn more about managing Back Pain
Back pain may strike anyone at any time, ranging from mild discomfort to severe pain. Here are some thoughts and suggestions from our Chartered Physiotherapists to some common questions asked by our clients at Clare Physiotherapy, along with some top tips on how to tackle back pain and reduce the chance of it happening again.
---
Is my back strong?
Your back is stronger than you may think. Almost everybody will experience low back pain at some point, as it is part of everyday life—like getting tired, feeling sad, or getting a cold. While this kind of pain can be disabling and cause worry it is very common and rarely dangerous. Your spine is a strong, stable structure that is not easily damaged. Some people experience repeat episodes that may be distressing. Fortunately again, these are rarely dangerous.
---
Do I need a scan for my back?
You rarely need a scan, and in some cases it may do more harm than good: some people when seeing perfectly normal changes to their spine may avoid the activities they should be doing to get better, such as exercise, and movement in general. Of course, in very few cases, there may be something more serious or underlying that requires medical advice.
---
Should I rest to get my back better?
Avoid activities that aggravate your back within the first few days of a new episode of low back pain, as this may help to relieve pain. However, staying as active you can and gradually returning to all your usual activities is an important way to aid in your recovery—this includes staying in work, where possible.
---
Is bending bad for my back?
Do not fear bending or lifting! While an injury can occur if something is picked up in an awkward or unfamiliar way, it's most likely to be just a sprain or strain. We recommend you practice and get your body used to carrying different loads and weights in a way you find comfortable and efficient. We all run differently, after all, so it's perfectly normal for us to find our own techniques for lifting.
---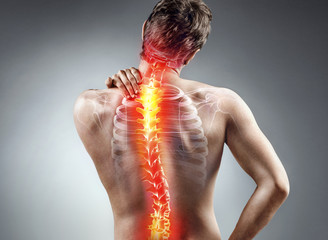 ---
Will exercise help my back pain?
Exercise and activity reduces and prevents back pain. Exercise is shown to be very helpful for tackling back pain; it is also the most effective strategy to prevent future episodes. Start slowly and build up both the amount and intensity of what you do—and don't worry if it's sore to begin with—you won't damage your back. Pick an exercise you enjoy that you can afford to maintain in the long-term, and one that fits in with your daily schedule.
---
What will I do if my back pain isn't improving?
If it doesn't clear up in the short term, seek help. But don't worry: make an appointment to see your GP or Physiotherapist.
Clare Physiotherapy provides expert advice, guidance, and treatment for back pain. Our goal is to help reduce your chances of future episodes, while improving your overall health and wellbeing.
---
Symptoms to look out for
The following symptoms are very rare, but you should contact a doctor if you experience any of them:
Feeling unwell from your back pain, such as a fever or significant sweating that wakes you from sleep.
Difficulty passing urine, or having the sensation that you need to pass water that is not there.
Impaired sexual function, such as loss of sensation during intercourse.
Numbness/tingling in your genitals or buttocks area.
Loss of bladder or bowel control.
Loss of power in your legs.
---
For more information on our services
Visit our Back Pain page to discover our range of services for back, neck and shoulder pain.